Lunch and Learn activities are opportunities for the interns to learn about the company, get some words of wisdom from renowned professionals, interact with our fellow interns and do some thinking about future goals and career paths.
Today was the first one, scheduled to take place at a sports bar. Little had our guest known that we would have reached the bar in the last 4 minutes of the apprehensive game of US and Algeria. Indeed, a great lunch.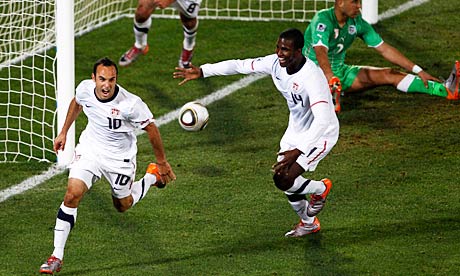 The end of the night, nem mesmo na língua do Pê. Essa parte vai só para os amigos... Dicas abaixo. Mas garanto que não é nada do que vocês imaginarem... Beeeeeeem melhor. E muito mais engraçado.